Kindergarten Online Education Program
Richmond Fire-Rescue is the first fire department in Canada to offer an online learning experience that you can provide to your class when it's convenient for you.
We are excited to provide you with a new and innovative fire and life safety education program, allowing us to reach more classrooms and kids than we could visit in person. It's interactive and available to you 24 hours a day, seven days a week.
Of course, we still want to see you in person! Once your class completes the program, we look forward to the visit!
We appreciate your interest in Richmond Fire Rescue's online education program. Don't hesitate to contact us; your input makes everyone's experience better.
Thank you for being a part of history.
Resources for Teachers
We've got a handy workbooks and lesson plans to help your students:
Identify items that are hot or could become hot
Explain how to remain safe around hot things
Acknowledge the importance of telling a grown-up when matches and lighters or other potentially dangerous items are within reach of a child
Learn how to properly cool a burn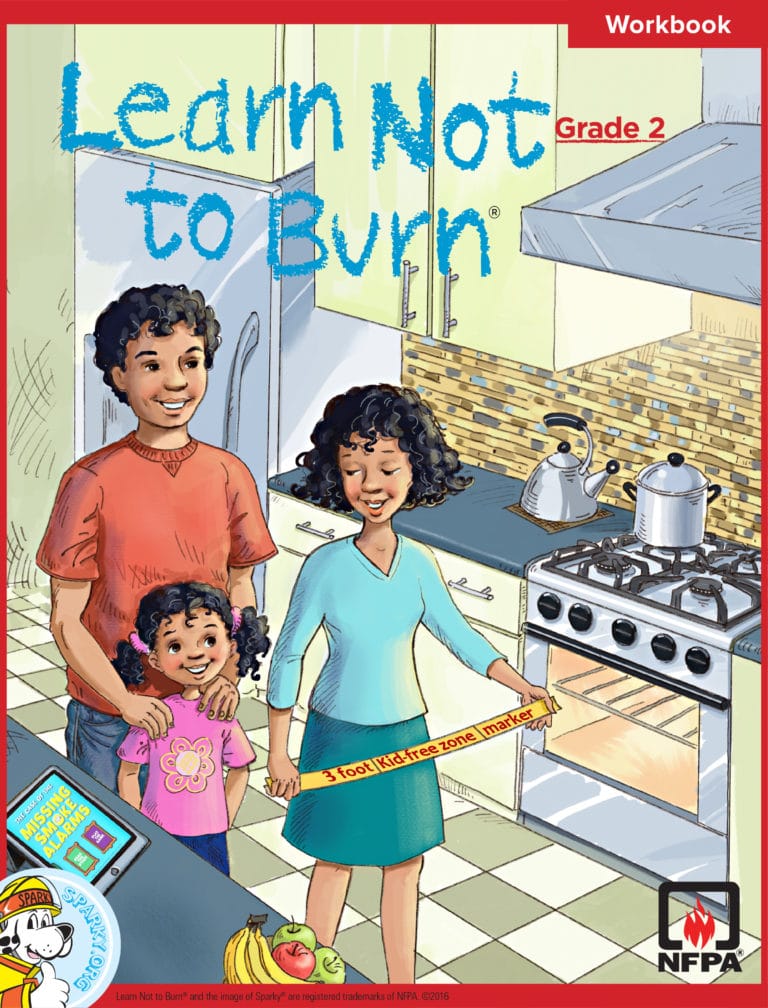 Learn Not to Burn : Grade 2 (NFPA)
Learn Not to Burn Grade 2 presents six fire safety messages using classroom lessons, activities and home connections. It can be taught as a stand-alone fire safety unit or easily integrated into language arts core curriculum lessons.
Learn Not to Burn is an easy to use flexible guide for teachers to respond to the needs of the classroom.
Make time for fire safety education in your classroom.
Sesame Street Colour and Learn : FEMA
Keeping your child safe begins at home, and your furry friends like Elmo,
Abby Cadabby, and Cookie Monster are here to help!
This book makes it easy to help your child learn about fire safety, so enjoy colouring the pages together! You'll notice that each page covers a different safety message.
Try to say them out loud together and practice them from time to time at home.
Online Games for Kids
Kids games from FEMA
---